Prices of luxury residential real estate in London have a chance to grow
The central London luxury property market has seen a 6.5% increase in prices over the past 12 months. Notably, more than two-thirds of this growth occurred in the period following the conservative party's victory in the UK general election, i.e. the fourth quarter of 2019 and the first quarter of 2020. The market revived during this period, and sales volumes increased by 4.9%. At the same time, the discount between the display price and the transaction price was 9%, which is quite low for the local market of luxury residential real estate. In some elite areas of London, prices exceeded the average, for example, in Knightsbridge and Belgravia, prices rose by more than 8%. This price idyll was destroyed by COVID-19. As the coronavirus spread, most real estate agents closed their offices, and viewing and face-to-face conversations with clients stopped. As in the whole world, this affected the fall in the number of transactions.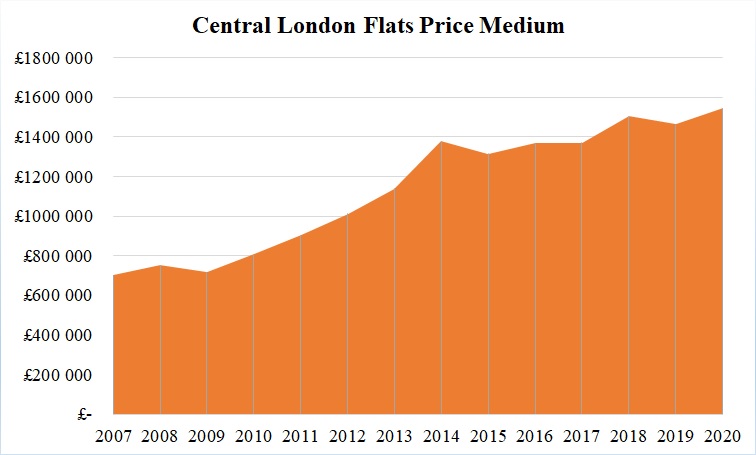 Nevertheless, the fundamental factors contributing to the demand for London real estate have not gone away:
1. The exchange rate of the pound is at a historically low level, which makes London a very attractive market for foreign investors.
2. The government of Boris Johnson said that from April 2021, it will oblige non-residents (foreign buyers of real estate) to pay 2% "stamp duty", and this in turn pushes foreign buyers to hurry with purchases.
3. The key rate and cost of mortgage loans is falling, becoming even lower than before the crisis, which also gives developers and realtors confidence in good sales.